Henan Dongfanglong Machine Manufacture Co.,Ltd
The company was founded in 1999, the headquarters is located in PuDong Industrial Concentration Area of Puyang City, one of the Top Ten Industrial Concentration Area in Henan province. Company's leading products: oil pipe and pipe fittings, such as couplings, pup joints, crossovers, special equipment and accessories, sucker rod coupling and precise numerical control mechanical and electrical integration equipment.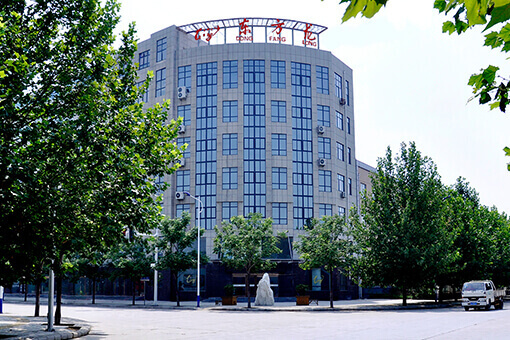 Our plant The total area of the factory is of 51300 square meters, including standard industrial factory building 16000 square meters, and 10100 square meters of office, science and technology research and development center, products exhibition hall, dormitory and leisure entertainment. The company owns 66 sets of precision CNC lathes, intelligent painting and sanding line and other auxiliary equipment 167 units, with domestic production area is one of the largest automated coupling production lines, the collar can reach an annual output of 3.6 million, nipple, buckle and all kinds of oil down hole tools 1.7 million sets.
Our Experience of Producing It has more than 17 years of experience of producing, developing and selling oil pipes and their accessories, steel pipe fittings and other down well tools. We have the ISO 9001 Quality Control Certificate, API - 5CT Certificate with the NO. 5CT-0837 and API - 7 certificate with the NO. 7-0649.With the biggest couplings workshop in China, we are now one of the biggest manufactures of API couplings here.
Honors The company has a sound corporate governance system, research and development facilities, with honors of "Postdoctoral Research Base of Henan province", "Henan province Enterprise Technology center", owning 16 senior engineers, 37 engineers and technicians. The self-cleaning spiral sand control screen, oil and gas bubble breaker, multistage self-cleaning high-efficiency cyclone separator, the precession type sand setting device, tubing centralizer, monolithic sucker rod centralizer, cylindrical collar processing automatically in the top brace, intelligent constant current control water injection device, cylindrical collar automatic lathe, automatic oil casing collar close distance measurement device and others total 20 products by independent research and development have obtained national patent. It has already formed a industrial chain of petroleum machinery products CNC automation equipment design, development, manufacture, test experiment for the integration.
Our Partner We are the regular suppliers of Petro China and Sinopec. From 2009, our market has expanded abroad out of China. Our products have already been used in USA, Brazil, Venezuela, India, Kazakhstan, and Indonesia and so on.
We hope to cooperate with you by our high quality products and excellent service.